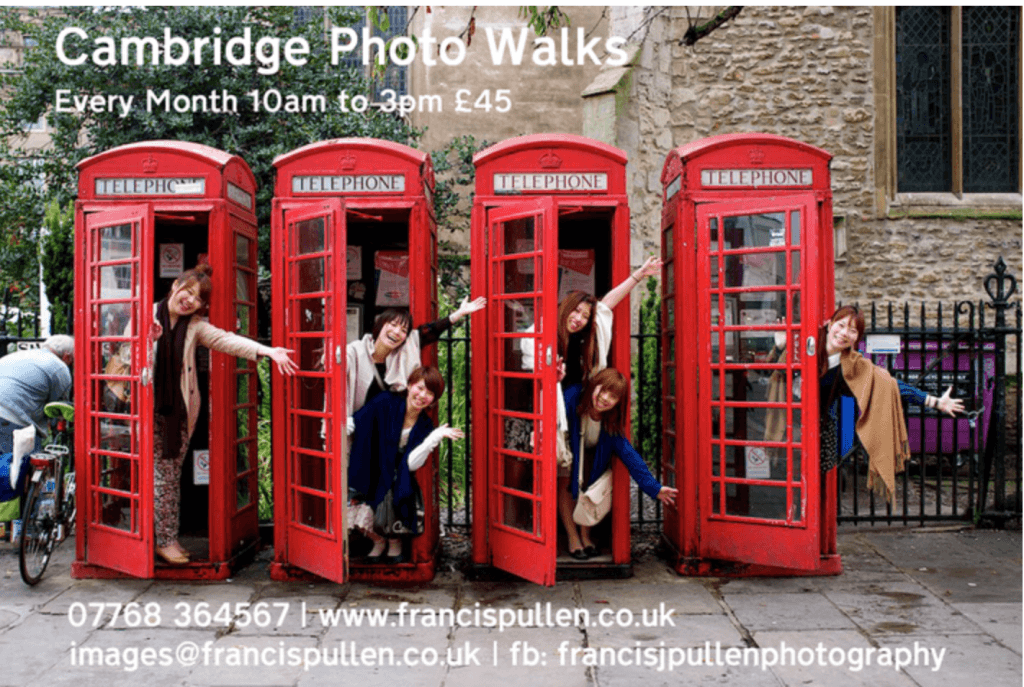 Cambridge Photo Walks
Cambridge has a wonderful diversity of residents, tourists from all around the world and of course the transient student population. They all mingle and interact with each other, with the street performers and sit on walls and benches for a sandwich lunch.
This is a great opportunity to capture some of these interactions and anticipate upcoming shots in an ever changing scene. There is usually only one chance for most of these types of photos before they're gone forever.
Listen as I explain some of the history of the area, including some ghostly stories concerning a window that's never closed, a bookshop and a rose. Discover and photograph a 'Richardson Candle'; see and photograph the £1 million gold plated clock (and all the people photographing it!) and find out who gifted it to the university. I'll describe what used to lay behind the 70s brutal architecture of Petty Cury and the Grand Arcade.
Learn the best camera settings and how to anticipate when shooting on the street.
Shoot the moment amongst the throngs!
Contact Information
Cambridge, Cambridgeshire, East of England, England, United Kingdom