The Fujifilm Zoom Date 145 is a simple to use compact camera. The camera was made by Fuji in Japan from around 2000 and fitted with a 38-145mm zoom lens and databack. It has automatic focus, metering, film transport and flash systems built-in. Fitted with self-timer and tripod mount. It requires an easy to find CR123A battery.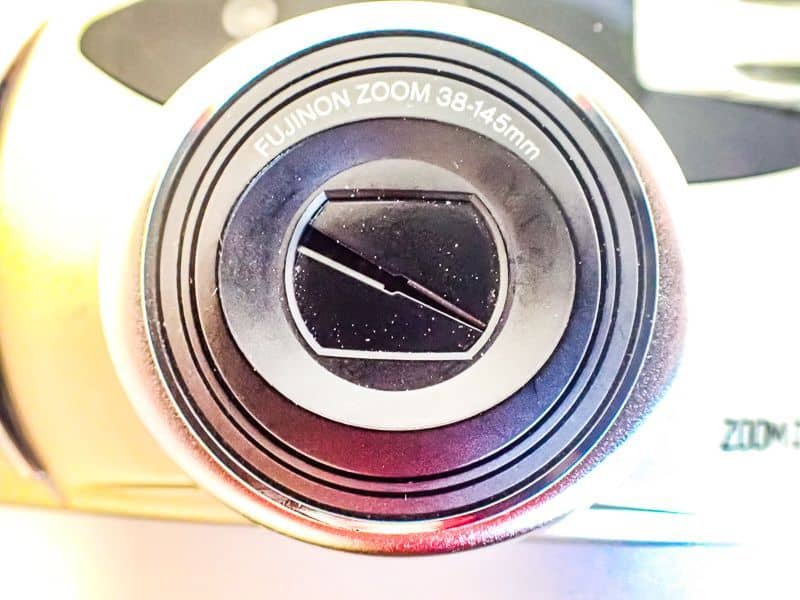 The camera is able to focus from 0.9m to infinity. And the zoom is changed with the small the rocker switch on the back. The shutter release can be half-pressed to create an autofocus lock. Beside the viewfinder is a LED indicator that lights in green when the focus is obtained. The shutter has speeds of 1/2 to 1/250 sec.
The built-in flash has a 5 second recycle time. Flash modes include automatic, red-eye reduction, fill-flash, flash off, and a night portrait slow sync mode. The self-timer has a delay of 10 seconds and can be set to fire up to 3 exposures. The finder is a zooming type and there are indicators for the frame, parallax and AF, frame, parallax correction mark (for subjects closer than 1.5m), AF lamp. The LCD displays exposure counter (it counts down), timer mode, date, battery, and flash status.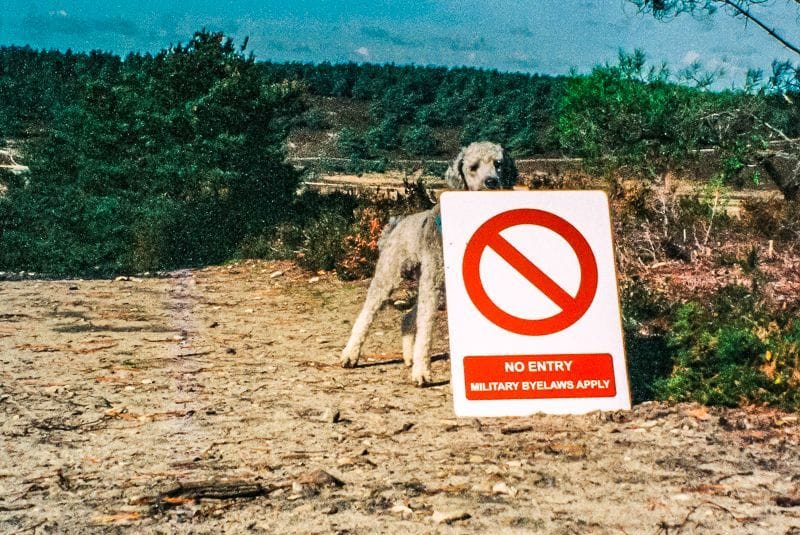 It is compatible with DX coded film with speeds of 50 to 3200 ISO. A non-coded film is set a ISO 100. Photos are automatically advanced into the film cartridge after each exposure. The film counter is downwards counting to display the number of exposures remaining and rather than up. The camera back has a small window to check for the presence of film and film type. This was handy as the camera already had a roll of film in it when i bought it (Jessops 200). No pictures had been taken so after adding a battery the counter registered 36. So I added a battery and went for a walk with my Poodle to take a few pictures.
Thoughts and Feelings
I enjoyed using the Fujifilm Zoom Date 145 and I was pleased with the results too. As I mentioned there was already a film loaded so I was a little worried that the camera had a fault. Even though the LCD, flash and winder appeared to be working; the shutter sounds was more of a whirl than a click – so when I sent the film off for processing I would not have been surprised to be told that it was blank.
The controls were easy, zoom extended quite quickly but there were a few niggles. First when you switch it on it defaults to flash on… and the flash fired even when the light seemed quite good. It did not fire when it was sunny so there was not a fault. Second it is quite chunky and too big for most pockets. But it did feel sturdy and I felt confident it would not get broken in my bag.
Given that it was an expired film and the first time I had used the camera (I did not have the manual) I am very pleased with 30 of the 36 shots.
Processing and Scanning
I sent the film off for processing and scan but no prints. All 36 shots had the right exposure and the viewfinder is accurate. I imported the images into Lightroom and did a little bit of processing including straightening and cropping, dehaze, etc. The colours are great and I enjoyed the small amount of editing I did – it was not a chore.
Album – Fujifilm Zoom Date 145
I have created a gallery of nearly all the photos I took with this camera. I am pleased with the results given that it was my first time using the camera. There are a few shots where the subject is not in focus – clearly operator error.
Check out this camera on Instagram #fujifilmzoomdate
Post Links
Used and new camera providers – RW Jemmett Photography Business Directory Film Processing and Supplies
Cameras and more from my Etsy Shop
Post source:
Check out the Bargains on eBay