The Purma Camera Book
The Purma Camera Book: A Vintage Camera Guide – Using and Buying Purma Cameras. Read more about the Purma Camera Book
"I just received my Purma Camera Book and was pleased to find that it successfully integrates the history and unique mechanics of the three Purma models with contemporary photographic reality, technique and technology. Well done!

Thank you very much. LR – Rochester, NY USA"
---
Purma Book Contributors and Links
Adrian Gray
---
More about Purma Cameras
---
Where to buy a Purma Camera
---
Film, Film Processing and More
---
Purma Cameras FAQ
Where can I buy 127 film?
127 film is not made anymore but several organisations create the film by cutting and re-rolling 120 film. You can also create the film yourself from 120 film.
Here is a link to our directory where you may find some suppliers and tools for conversion.  If you are aware of 127 film suppliers not in the Directory please let me know and I will add them.
Where can I buy the Purma Camera Book?
The Purma camera book can be bought from any Amazon website and Lulu. You can find out more from our publishing website EnergyBook
Do you intend to write more vintage camera books?
I found something that needs to be updated in the Purma Camera book
If you find something that needs updating or a mistake in the text please use our Contact Us form. We would love to hear from you.
I ordered the Purma Camera book, why does it take several days before it is dispatched?
The Purma Camera book is what is known as Print On Demand (POD). When an order is received by Amazon or Lulu they have to print the book before it is dispatched.
This also means that the book can be updated in the future as there is no print run….
Do you buy and sell (Purma) Cameras?
We sometimes have cameras for sale and on occasions may also buy some models. You can see the cameras that we have for sale at our Etsy Shop and if you have a camera for sale you use our Contact Us Form.
Which Purma Camera is the most valuable?
Camera values change quite a lot from year to year. Prices for the Special and Plus are similar with both having fans. The Special is featured more in museums as it is made of bakelite and art deco in style.
The Purma Speed is the most valuable as it is rare. Some would say that it is also the most stylish.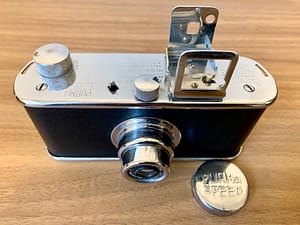 I have seen a Purma camera without a lens cap, should I still buy it?
A Purma camera will still work without a lens cap. Assuming that the camera has no faults. But there are three of disadvantages of having a Purma camera without a lens cap.
The lens is more likely to be dirty or damaged
The camera will not fit easily into a Purma case as the lens needs to be retracted.
The cap holds the lens into the camera body and this also locks the shutter. With a lens cap you can prevent and unwanted exposure.
Unlike with other camera models I have not seen the caps sold separately. If anyone has made a cap  – then let please let me know.
Do you buy and sell cameras?
I do buy and sell cameras. When I am writing a Vintage Camera book I buy cameras so I can understand how they work and the results you may expect. Sometimes I sell these cameras after I have enjoyed using them. On other occasions, I might an auction lot of several cameras and sell the ones that I don't need.
Please visit the following links: Cameras for sale, Etsy Shop and eBay.
---
Purma Patents
---
Social Media and More
If you are interested in Purma Cameras we would love you to join our Flickr Group. You will meet other people that ate interested in the cameras, see their images and you can also join the discussion pages. Joining Flickr is free.
---
RW Jemmett Products
---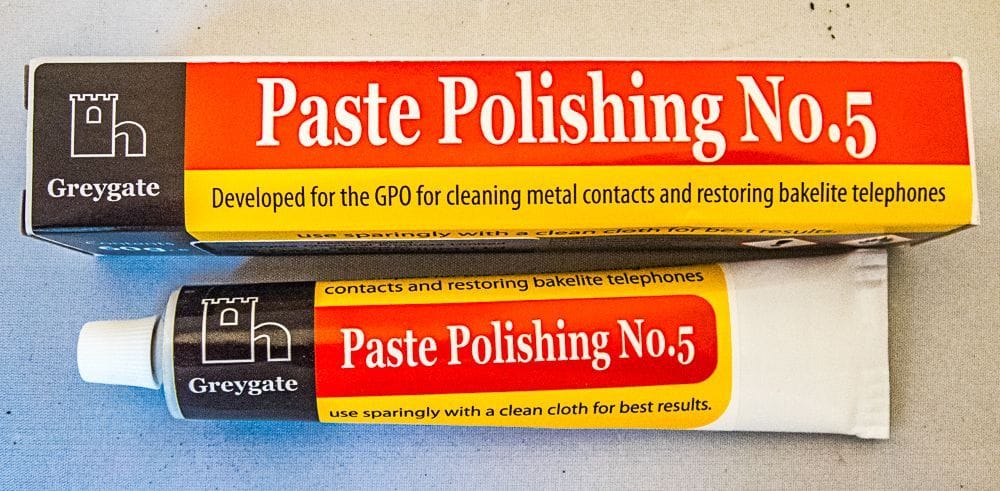 ---
---
Purma Special on Instagram #purmaspecial
---
Purma Plus on Instagram #purmaplus
---
Photos from the Purma Flickr Group
Some Purma cameras and accessories on eBay UK
---
Purma Books and more from Richard W Jemmett
Check out the Bargains on eBay