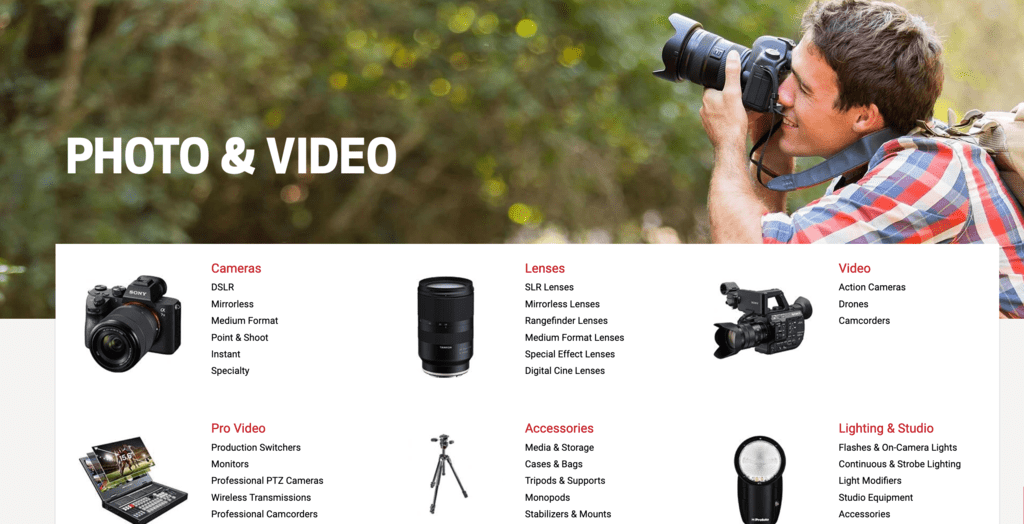 Focus – Photography and Video Gear. New and Used
Dedicated to helping the next generation of artists achieve their creative goals, Focus Camera is a photography and imaging retailer from Brooklyn, New York. We offer top notch brands, along with comprehensive guides, videos, and reviews. With a brick-and-mortar store and an ever-growing online market, we are proud to serve millions of customers worldwide.
Brick and Mortar Roots
It all started with a little camera shop in Brooklyn. Established in 1966 by Abe Berkowitz, Focus Camera served the New York Metro area in a brick-and-mortar store on 13th Avenue. With a dedicated staff, industry experts, and products from leading manufacturers, it quickly earned a reputation for professional excellence in photography and imaging. Today, we still support a retail store in Brooklyn with the same enthusiasm as our first family-owned business.
E-Commerce Expansion
Focus Camera was a pioneer in e-commerce, expanding our platform to an online global audience in 1995. Our website, www.focuscamera.com, boasts digital cameras, camcorders, tripods, and photo printers along with binoculars and telescopes. With a 100,000+ square foot warehouse and over 200 employees, Focus now serves millions of customers worldwide.
Community Engagement
We value our community, which is why we love to give back. From hiring local to hosting benefits and working with education agencies, Focus Camera works to build a better tomorrow. We support programs like 'Volumes of Joy,' which provides books and gifts to orphan children on their birthdays, holidays, and summer vacations. We also work with the New York Seminary, an institution devoted to the advancement of women's leadership.