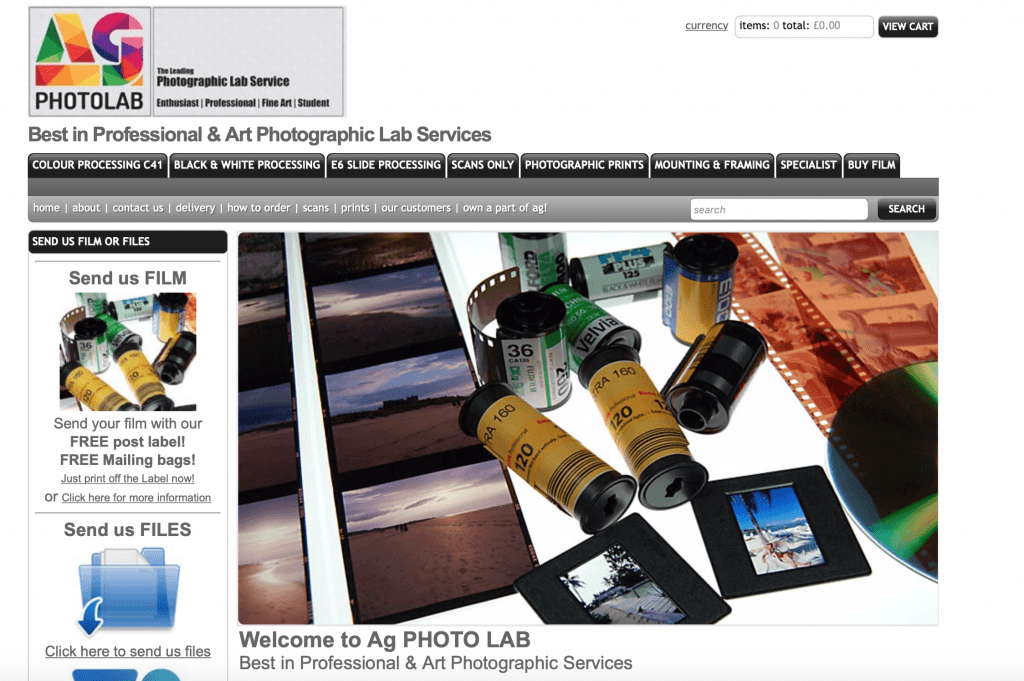 AG Photo Lab – Digital and Analogue Printing and Supplies
Ag Photo Lab offers Film processing, including, E6 slide processing, Colour negative C41, Black & White film processing, process and print, film Scanning and digital C-Type printing. 35mm processing developing and 120 processing and developing. Also 220 processing. Ag Lab is the photographic processing laboratory at Ag Photographic, the retailer of specialist traditional and digital photographic consumables and equipment.
Ag PHOTO LAB offers a new, fresh, approach to photographic processing, but with the backing of experience: incorporated into our business is the long established Peter Gaffney's Metro Colour Lab, established in Birmingham since 1946.